And speaking of hair.... I don't think I've ever done a hair post, have I?
What self-respecting natural has a blog with no hair
posts?
They ought to take my black card, huh? Anyhoo, allow me to introduce...my hair. I am natural. No chemicals, no color (unless it's the spray-in kind that was favorited in the 80's), nada. I'm not sure I subscribe to the whole "hair typing"thing, but if I did, I'd say my hair is about a 4
Z
G. My
tougher-than-Nigerian
hair is really course, kinky, and coily. Let me be clear, however:
it is the love of my life
. Yep, I'm talking about my hair. Let me say it again:
My.Hair.Is.The.Love.Of.My.Life.
It is super-thick and grows easily, and when I wear it free in it's natural state, I feel like a freakin' superhero.
Note: It's the flash, but I have not 1 grey strand (no husband or kids :-)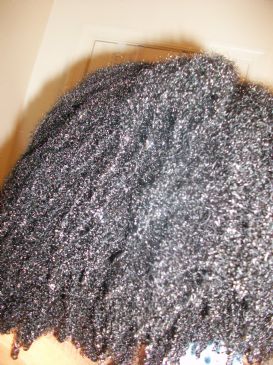 Circa 2010: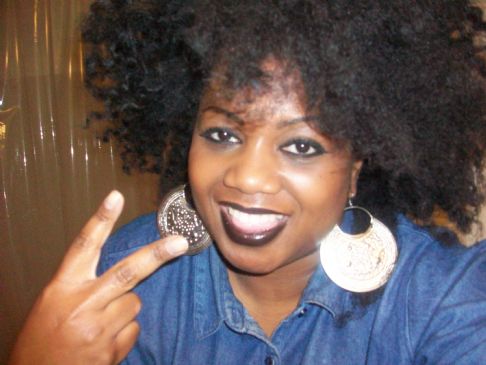 Pardon the
smoker's lips
black lipstick.... I'm kidding. I don't smoke. You may surmise from this photo that may hair looks a little
stay-thirsty-my-friends
dry. Natural hair has a tendancy towards dryness, as does thick hair, if you don't stay on top of it. Well ladies, I have found the answer to that in the form of
2 dream products....and 1 dream stylist extraordinaire
, who I visit occasionally. I'll talk more about thoseand a product review in the next post. Stay tuned for that.
* What song (or verse) would you use to describe your hair?